Are you curious to learn and understand more about meditation? There are thousands of books out there to help you do so! But with so much great literature on the subject, it can be hard to know where to start. Here are the 5 books that we recommend and why.
1. Wherever You Go, There You Are - Jon Kabat-Zinn 
If you only read one book on mindfulness, read this one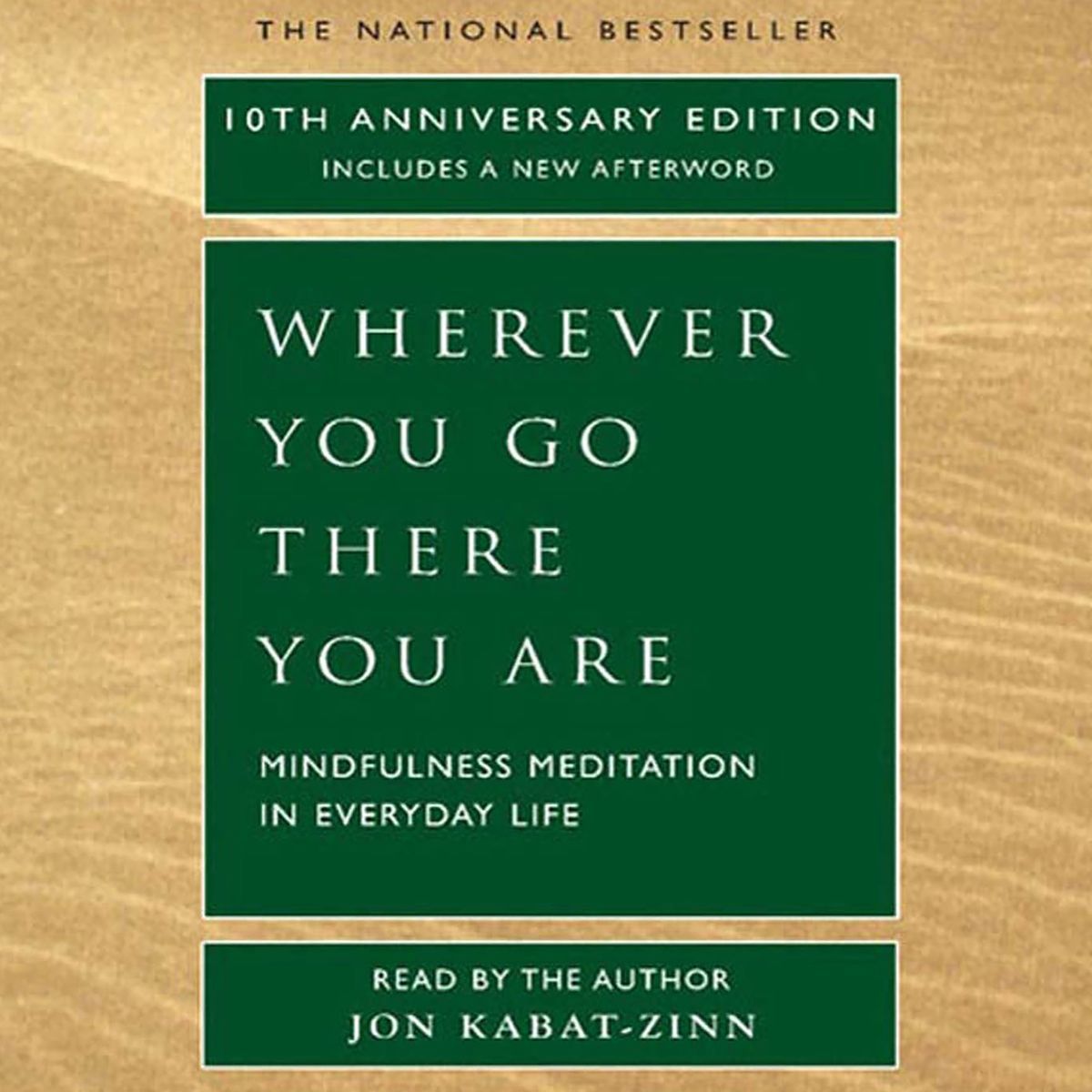 Do you ever research and learn everything about something you want to try but then never get around to actually doing it? If this sounds familiar, then Wherever You Go, There You Are by Jon Kabat-Zinn is the meditation book for you. 
Jon Kabat-Zinn, founder of MBSR (Mindfulness-Based Stress Reduction), provides simple practices throughout the book that you can already start doing as you read. Woven between the exercises, he offers a light yet thorough explanation of mindfulness, including theory and philosophy as well as meaningful anecdotes and personal stories. With this approach, Kabat-Zinn makes the material friendly and relatable, and he gives us insight into how to apply it to daily life from the get go. Rather than waiting until you finish the book, you can start meditating as you read and understand the practice at an experiential level instead of just processing it mentally. Great way to escape that I-need-to-know-everything-before-I-start mindset!
2. 10% Happier - Dan Harris
For sceptics, autobiographical, personal account, funny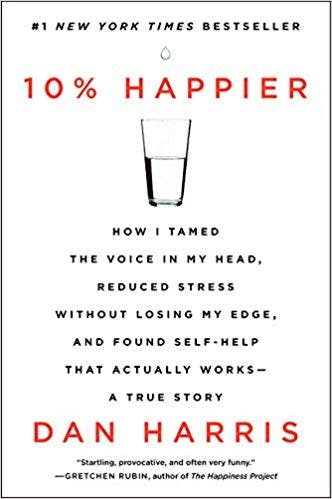 Maybe you've heard about all the evidence that supports meditation, but you're still skeptical? Or you're just looking for an entertaining read about meditation? Either way, give 10% Happier by Dan Harris a try. 
Dan Harris, a former meditation skeptic, makes a compelling case for how meditation can free you from the trappings of your mind and improve your everyday life. Along with scientific evidence and wisdom from renowned meditation teachers, the book offers an honest and humorous account of the author's personal journey with meditation and how it can help anyone become, at the very least, 10% happier. If you like the book, chances are you'll love the 10% happier app and podcast with guided practices and stories about a wide range of inspiring meditators.
3. Radical Acceptance - Tara Brach
Therapeutic, self-development and personal growth through meditation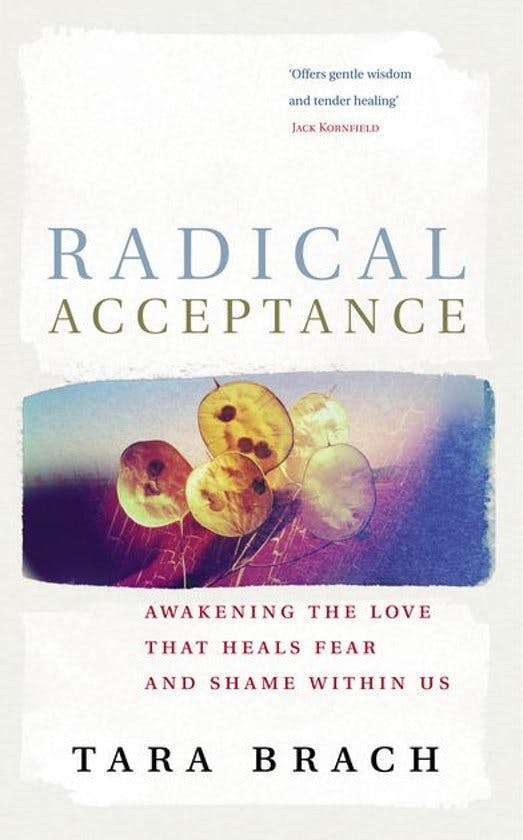 Do you tend to be hard on yourself, or do you sometimes feel unworthy or inadequate compared to others?
In Radical Acceptance, Tara Brach brings to light a notion of suffering that many people experience but might not have the tools to confront and overcome. The feeling that we are not good enough can manifest in various ways and lead to overworking, perfectionism, addiction, loneliness, and crippling self-judgment. This book provides a helpful guide towards trusting our innate goodness and developing compassion and clarity so we can stop being at war with ourselves. Through stories, case studies, interpretations of Buddhist wisdom, and guided meditations, Tara Brach empowers us to heal fear and shame and live in the present moment with a greater sense of acceptance towards ourselves and others.
4. Mindsight - Dan Siegel
Neuroscience and psychology meets meditation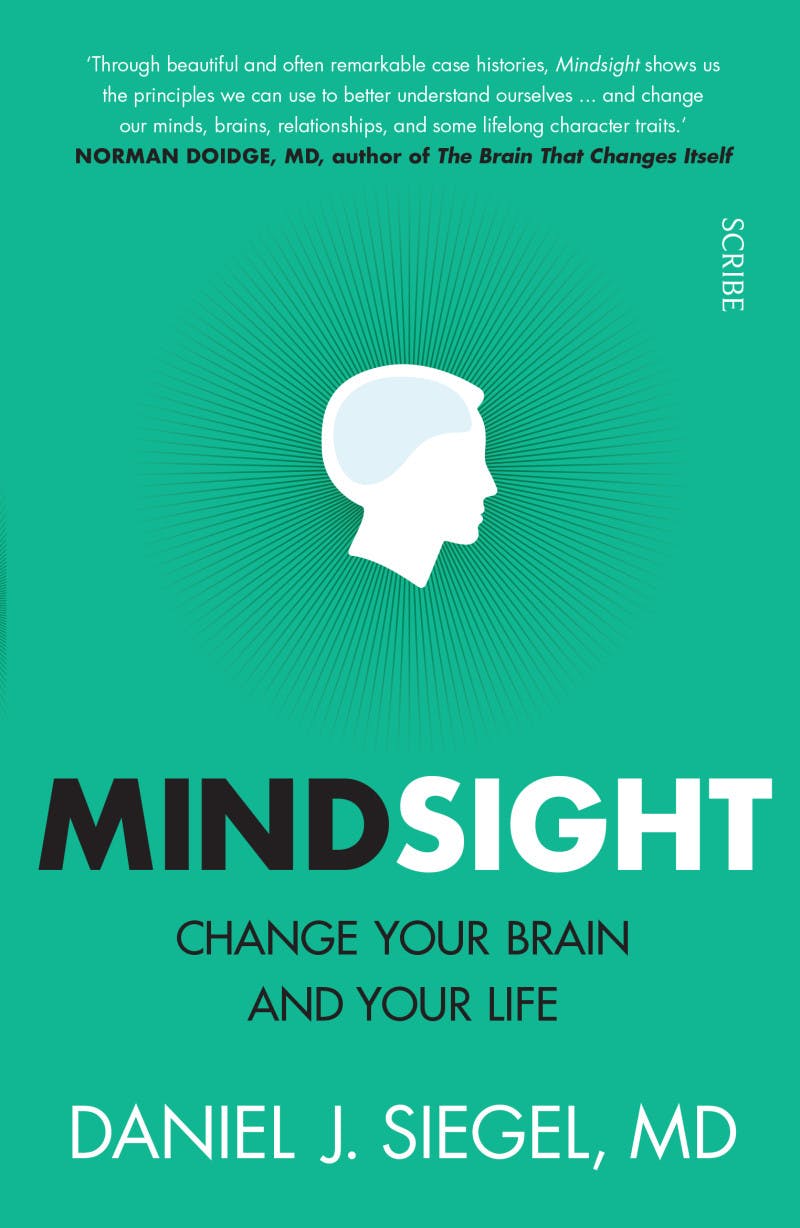 Do you want to dig deeper into the science and psychology of meditation? Curious to understand your own brain and why meditation can be so beneficial to our well-being?
Dan Siegel provides an accessible explanation of the science behind getting to know your own mind. With plenty of detail outlining the science as well as stories and case studies, this book can help you understand the transformative and healing power of meditation on a scientific and personal level. He describes how learning to focus one's attention on the mind itself can literally change the architecture of the brain. Dan Siegel has carried out more than 25 years of scientific research about how practices like meditation can positively impact the brain, and in this book he shares how hundreds of his patients have healed themselves and reached their fullest potential through meditation and cultivating a type of awareness he calls mindsight.  
5. The Untethered Soul - Michael A. Singer
Spiritual, breaking free from the limitations in the mind and illusory concepts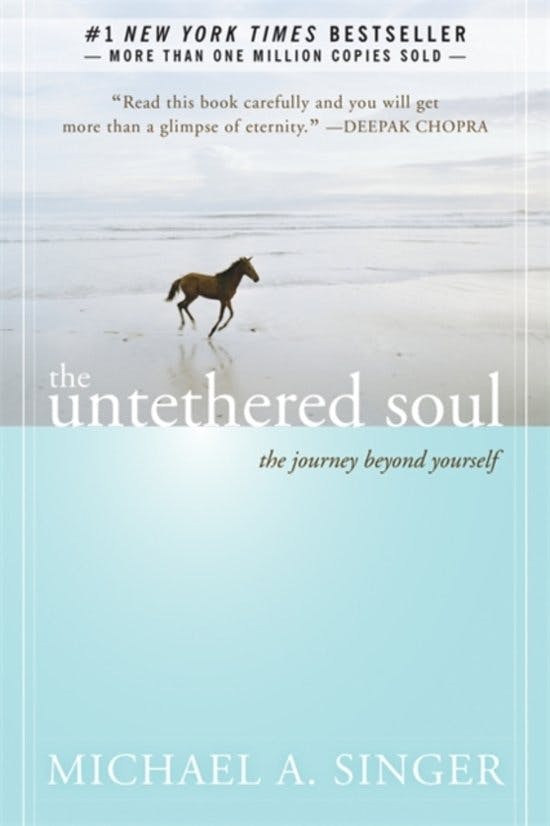 Curious about spiritual topics like ego vs. true self, consciousness, etc., but you can't quite related or apply it to your life? 
Luckily Michael A. Singer knows these topics can be difficult to grasp, so he presents a down-to-earth and eye-opening explanation of who we are and how we can break free from false and destructive constructs of the mind. The Untethered Soul provides a clear insight into the kinds of realizations and discoveries that one might encounter through meditation practice and inner reflection. The book guides us towards recognizing habitual thoughts and emotions and learning to let go of patterns that limit our consciousness and ability to live at ease. If you need some inspiration for why meditation and cultivating present moment awareness can completely transform your life, this book is for you!
Other recommended books by Michael A. Singer: The Surrender Experiment: My Journey into Life's Perfection